Our National capital DELHI got the so-called SOBHAGYA of organizing these games in the years back in 2003 and these games are also being organized there currently and will begin on Oct 03 officially.

I am not going to discuss in detail what our central government ,Delhi government and Organizing Committee (OC) has done to the games (who already messed up the games even after getting increase in the original budget of ` 6,000 cr to ` 60,000 cr ) because already everyone in India even the Chaiwalas can be found discussing the fate of CW Games however they maynot not what these games are all about,where they held last time but they do know something big is happening in Dilli,lot of money has been wasted, government has failed completely in organizing these games leading to big insult of India --- All thanks to Media for the fuss!!
Ok, whatever government has done, has done and what the media is doing now??? In a way they are helping the critics of India who wants these games to be a complete fail.I am not saying media should not show such news of bridge collapsing,pending works but don't show them beyond the limit by glamourising the reports.

Media can make the nation, media can break the nation !!


Really,our media is breaking the nation !Memorise, have you seen any report on any news channel (barring DD News) in the recent past that showed you the only positive aspects, urged the people to stand together and come to Delhi to see the Games and make them a big hit.
NO ,none of them showed this, I don't know why, maybe all news editors think that their duty is just to show the negative aspects of CWG not the positive one.

If Ambassador of South Africa is unhappy with the arrangements,they show it again and again on the TV,but when sometimes later someone says Games Village is Superb, That guy should feel lucky if this statement of his ,finds place even in the scrollbar of any private news channel.


Is this Indian Media ? Or of any other nation??


According to me more than Government ,media is responsible for defaming India round the globe. Everynews channel reported the falling of a Indian Athlete`s bed for two three days and streched it so that even I got confused whether this is the same case or another bed collapsed when I saw the news next day again.
Was this such big news? If screws got loose anyhow, bed may collapse,not at all such big issue.


TimesNow in particular was my all time favourite news channel, now I hate seeing the face of Arnab Goswami.
He started the two men fight – Kalmadi Vs Arnab.
ARNAB GOSWAMI
HERO OF THE MOVIE - CWG DELHI 2010 MR.KALMADI
If you want to see just the negativity related to CWG ,tune into this channel
Times Now
.
This Channel also directly defame india inviting foreigners and journalist live into his newshour and defame India LIVE.
Tagline "Always with the news" should be replaced by "Always against the CWG"
However ,According to me,tunein to
Zee News
if want to see both positive and Negative aspects,the balanced news by Punya Prasoon Vaypayee.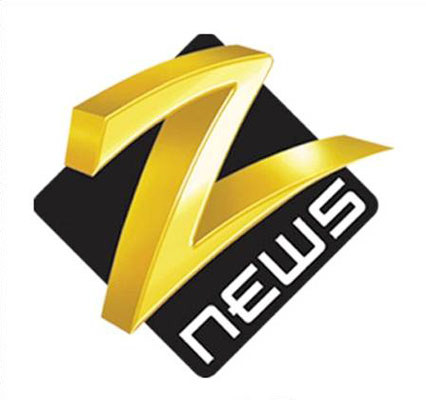 Tune to
DD News
and see only the Glamorous side of the Games.
Too much vibrant our media is. Isn`t it??

Media getting into all this negativity only is not correct.I have seen the many pictures and heard lot of interviews ,our Games village is the best village in the history of CWG ,however many loopholes are there worth concern,for these loopholes all thanks to our corrupt system and government.
I was listening Narayan Murthy today,he was saying private sector should have been involved while organizing such big events.He is 100% right i think,lack of professionals from private sector
leads to the present scenerio despite the budget of Rs.60,000 Crore(includes Metro Rail Project,Flyovers etc).


Media generally have a very important role to play in the society,Several unanswered questions are addressed by the concerned if they ask them but Media is not raising many points which they should really,viz:


# Crores were spent on hiring CWG brand ambassadors. Now where is Sushil,Abhinav Bindra, Saina Nehwal etc?When will they promote CWG,after they are over?
However,here also OC is responsible but no this point is raised because apparently they don't want to get CWG promoted.
OC should have already made several advertisements using these stars and should be shown all over the world.


#Also where is the CWG themesong? Not coming on TV?
New version was also supposed to come ,but will it come after oct 13??
Really JAI HO !! Rehman !


Also several issues are there left untouched by media.

But we Indians should pray,these games should be a huge success.
It is the high time for all common people,media,government and OC to work together in making games unforgettable and shutting the mouth of all countries by organizing them in a superb way.
Also lets hope Terrorist should also not succeed in their unhumane motives and also people will maintain calm despite ill-timed court ruling.


In the end,let me also thank the INDIAN ARMY for re-building that collapsed bridge and that too in a period of few days...
Forget Everything now.....
Let`s go to Delhi !! Dilli bula rahi hai……………….
Am i wrong? Feel free to post your comments in the comments section below.